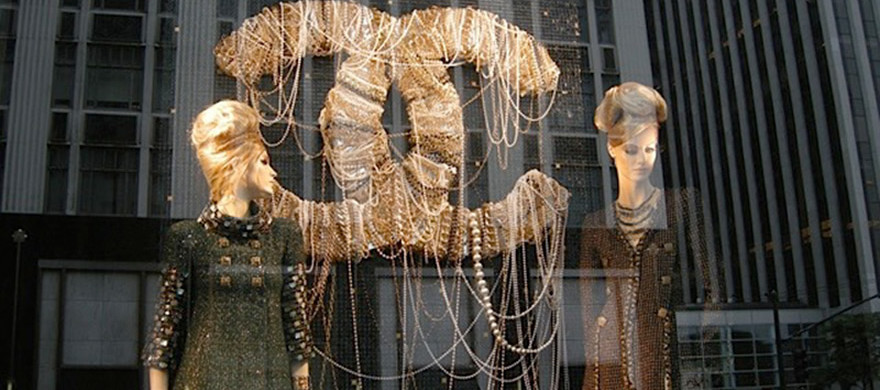 Window Dressing
Posted on March 11, 2016
I have a love-hate relationship with the 5 train. For those unfamiliar with the New York's Metropolitan Transit Authority, this is the express train that runs from my frequented Brooklyn station to my usual Manhattan destination: 59th Street. Full disclosure to prevent possible eye rolling while reading this: I am a Californian and a frequent visitor to New York. Maybe that will help explain the fascination I still feel with the subway system. I love how the train drifts into the station upon arrival like it knows I'm waiting. Its attitude belies the LED screen hanging above the waiting platform that states it should have been here 2 minutes ago.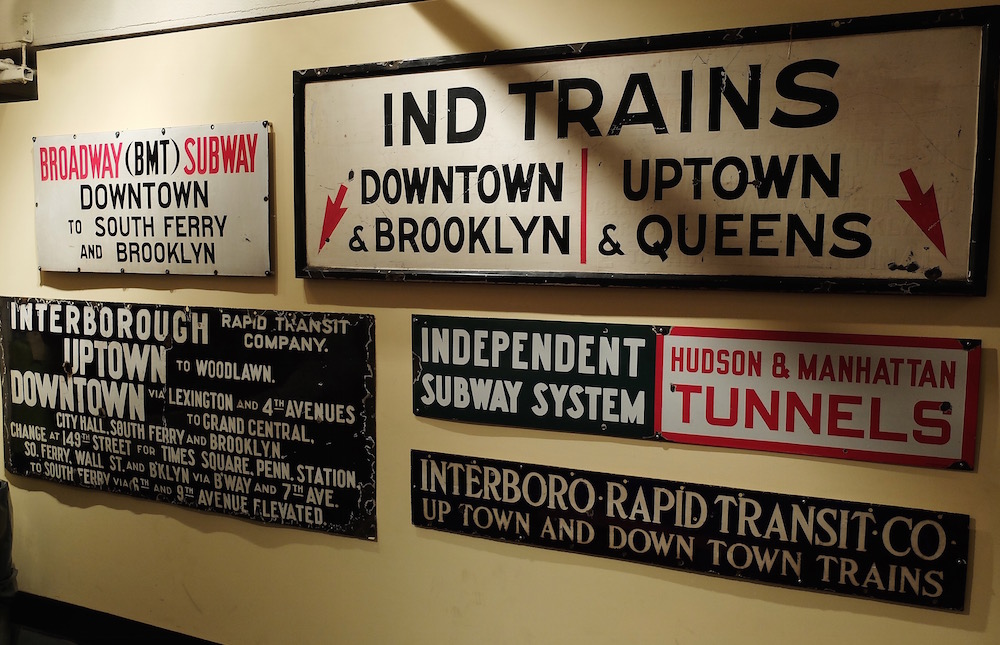 D E L A Y E D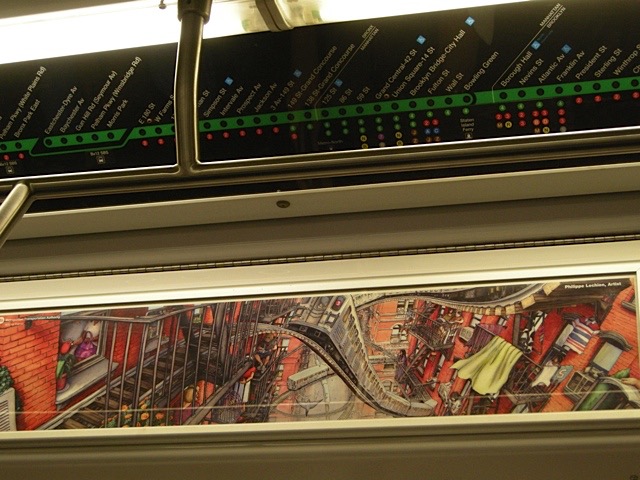 But the train doesn't care. It knows its business. It's the only game in town—actually it's pulling out of this town, take it or leave it. So I do. Take it, I mean. I locate the LED map inside the train and try to sit opposite it so I can check out our progress. This is the one that shows all the train's stops, and I stare at it endlessly as if the stations might unexpectedly change; it's the mesmerizing bulbs that light up at each stop and my silent counting down the 14 or so stations until my final destination that transfixes me. Then, I see other riders standing up, holding onto the sweating metal railing for secure measure, squinting to read the map, to confirm they are headed in the right direction; or, maybe they are translating the English station names into their own language. Then, I see it. Instead of the 5-train map, this train is actually the 2 train masquerading as the 5. MTA has swapped out the trains along with their corresponding maps. The map has nothing to do with this train, but it doesn't matter because we riders are on it anyway. The train is going to stop where the train is going to stop. It knows what it's doing; I like its attitude. A native New Yorker might say, deal with it. Being a Californian, I shake my head and comply. Have a nice day.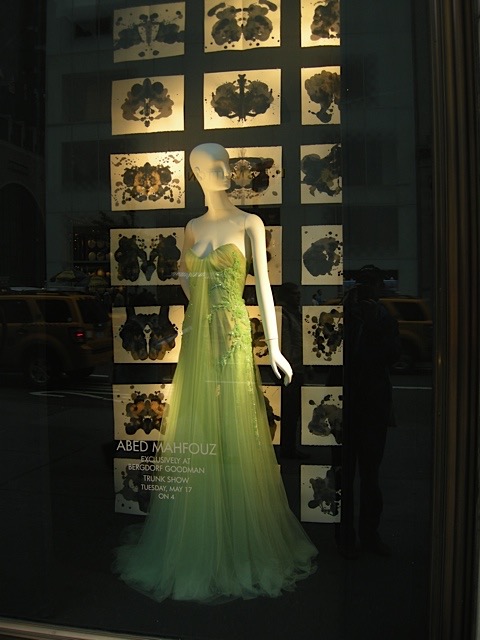 I climb the stairs out of 59th Street Station, which is conveniently housed in the basement of Bloomingdales. I don't care about that though because my destination is much more lofty–really hoity toity. I am on my way. Right after my first post-train-ride cappuccino, I head up to 5th Avenue and north to Bergdorf Goodman's. I rarely go inside the store but rather I walk around the store's massive perimeter to peer into the shop's windows. I'm only disappointed if I'm too close to the start of the Christmas season's display or if I'm too close to its end. If my timing is wrong, the windows resemble coffins draped in black and the void is heartbreaking. Today, as usual though, I've timed my visit perfectly. That's how good I am at this. And it is all because it is in my DNA. Scrutinizing department store windows is a talent I have inherited.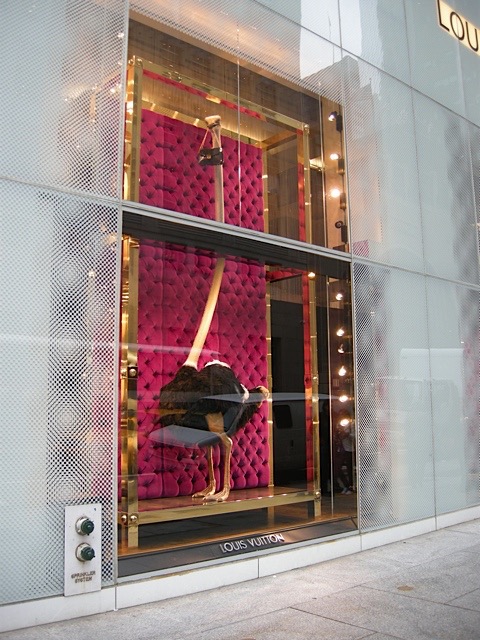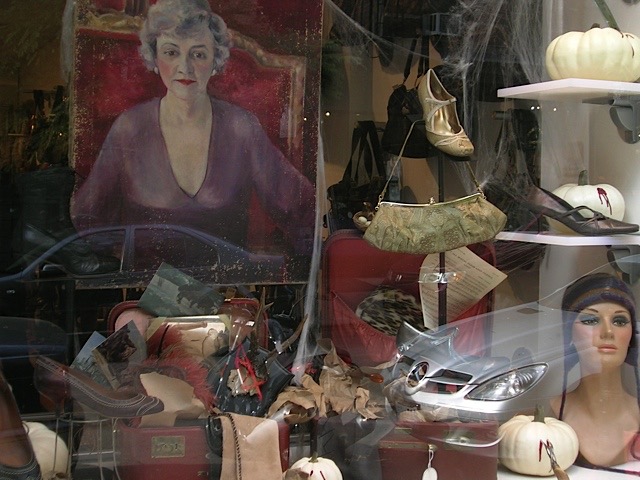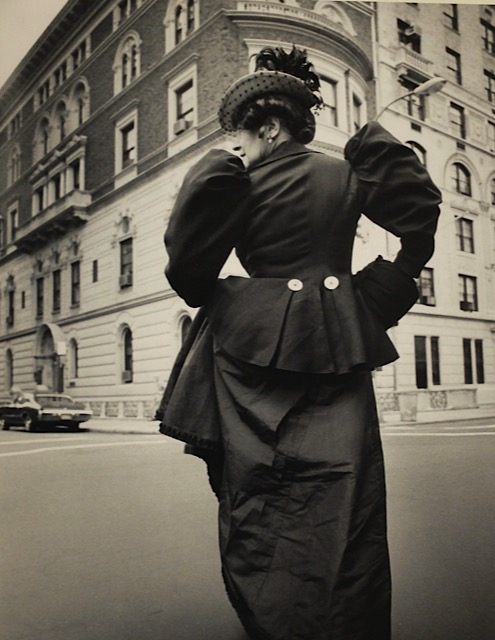 My mother was a window dresser. She began her career in fashion by dressing mannequins in the modish sportswear of the day. The windows then were usually fussy and full. Those displays were the original Amazon page… but on steroids. There were tables and chairs adjacent to the white, molded bodies. And, there were places where the store managers insisted the dressers place yardage, lace trim, and perhaps a tennis racket. Admonished at first for not using the entire space, my mother would soon learn to sling coats over plastic bodies' shoulders, position platform shoes atop wooden stools, and hang feather-trimmed hats from hooks that were attached to plywood prop doors. The onlooker stared at the garments from as many angles as one could. First, of course, the challenge was to spot the article of interest. It was easy to become distracted by something you didn't want or need. Hello, the basis of commerce. When your eyes landed on that special something, you imagined how you would look in the clothes, how they would feel to the touch, and how you would feel when you wore them. Did you need this? Could you afford it? And, then, when you inched down the sidewalk to the store's adjacent window, there you would view another glassed-in stage equally brimming with merchandise and dramatically lighted. You might easily forget about that coat in the first vignette and begin to covet anew. Heady stuff. They had you now. There was no "add to my cart," button; you had to go inside.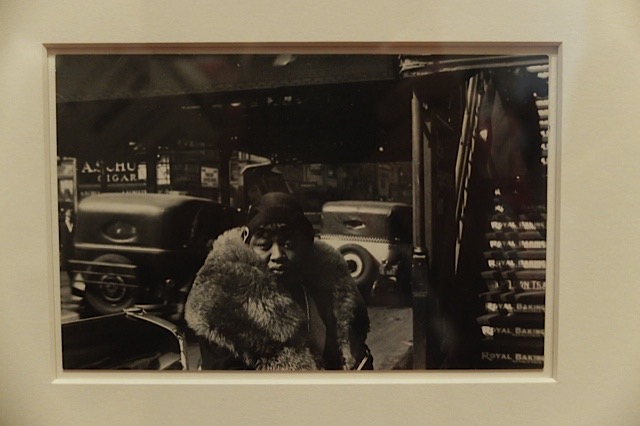 My mother also went inside—eventually. She moved up the fashion ladder using her tenacity and talent but mostly because she needed a job. This was 1939 in Oakland. She was a divorced, single mother. Her flare for design and prescient gift to spot trends was the very antithesis of her working-class background. She made you believe that the clothes she wore deserved her, were worthy of her. She brought you along so that you couldn't tell what her story was; her meager beginnings, her subsistence in order to feed her son, or her lonely life. To watch her was to believe her outward appearance. She wasn't trying to fool anybody. She was living her desperate life with a purpose and a conviction so sublime no one could tell anything other than she looked elegant. She was convincing…like that 5 train. She was authentic and resolute. She hooked you in and you wanted to stay there. You were better for it.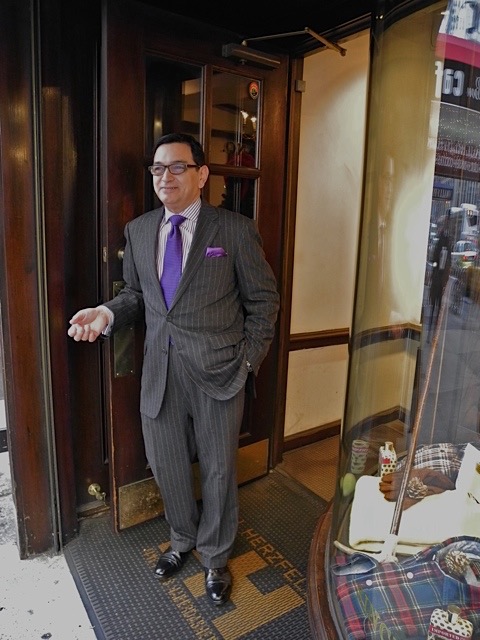 That's why I go window shopping on 5th Avenue. It's a visit with my mother. I absorb the Bergdorf luxurious, sumptuous clothes as if consoled by them, out of reach as they are. I find her behind the glass, working hard, struggling to feed her child, creating myths about her products and herself, and selling both. The stage-set within these windows are the glamorous remnants of my mother's life and the life I didn't know. Behind glass. Captive, hermetically sealed and frozen in time. There is no sway to the fabric, no randomness to the accessories…it's all so perfect. There's no personality only presence. Sated, I've had my fashion pulse taken and so I carry on.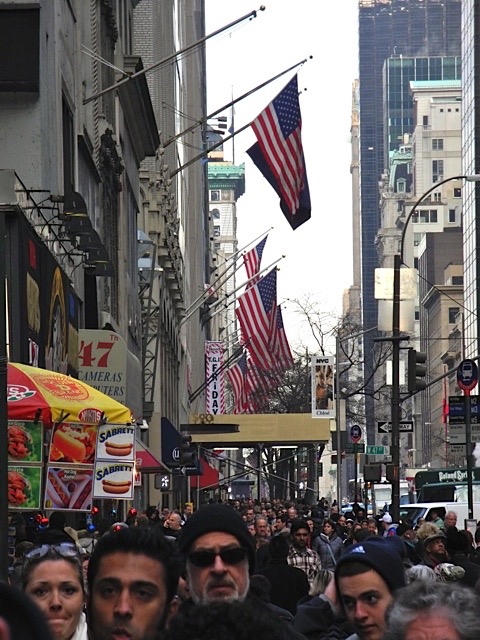 Walking down 5th Avenue, I begin to see the tourists pour out onto the street—like a rock concert letting out on every corner. I try to guess the countries of these tourists—are the fat ones in sweatpants American or German? The guy with the magenta pants…is he Italian? What about that tall blond with the small dog? Probably a New Yorker. Maybe dated Trump. The woman with that gorgeous camel coat and contrasting chocolate-colored lapels? Definitely French. I see a trend, however, as I stroll downtown. Creativity, incongruity, and whimsy begin to replace the tried and true and overworked. It's not even about money because who can tell anymore what anything costs? It's also not about age or sex. It's about taking the time to create a persona that is going to greet the day and about one billion of your closest New York friends.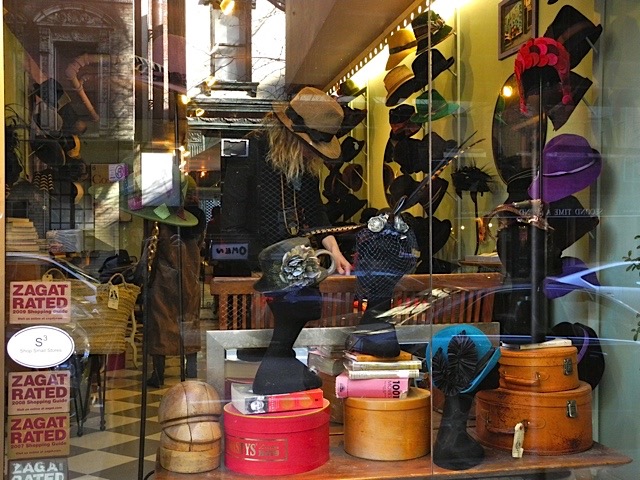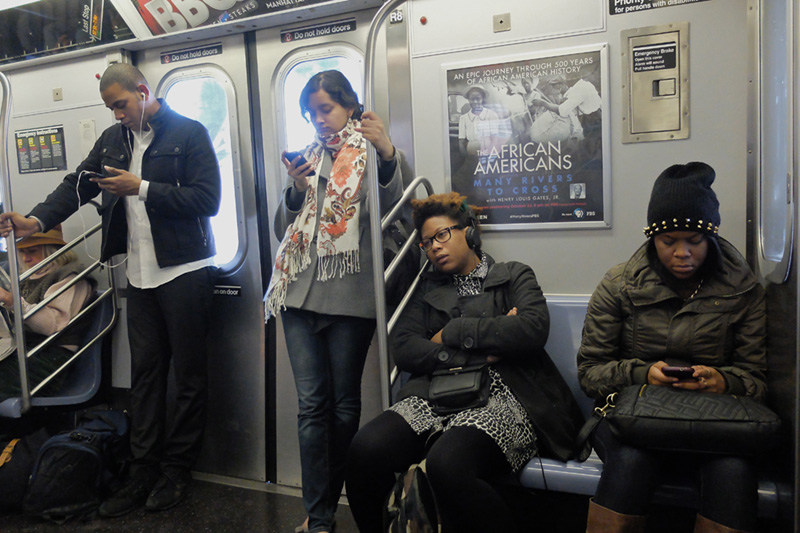 I take the subway back to Brooklyn. Now, however, the train is much more crowded and so the people watching is easier. I've usually earned a seat either by being on the train from an uptown station or because of my age. Either way, good for me. And I begin to notice as the train moves further down the island, the greater the diversity in race and age and probably socioeconomics. I begin to imagine the lives that some of these women, in particular, lead. Lives like my mother. Going home to a small apartment, maybe, where there's a couple of children that need to be fed, bathed, and lulled to sleep. On this train today, my eye catches sight of a belt that a woman, this pretend-story heroine of mine, is wearing. It is a supple, brown leather belt well-worn and tattered in spots, loosely pulled across a contrasting teal-colored tunic. The belt's buckle twinkles. Its many sequins (a few are missing) are also teal, and she has worn the belt so that the buckle is off center, and I can plainly see its effect. The effect she wanted me to see. The effort she took to place that belt just so, maybe while her baby was crying and she couldn't find her keys, and she still had a lunch to make.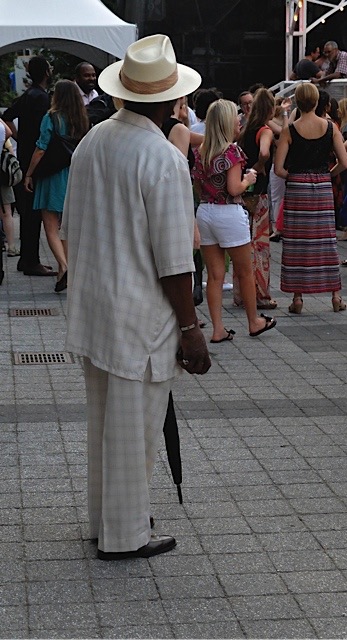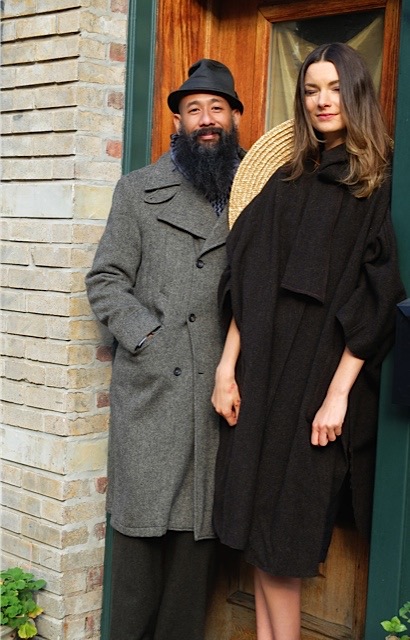 As I'm walking from the train to the Brooklyn apartment I've rented, I find myself closing in on the heels of a woman about my age. Her short, grey hair is slicked back behind her ears and she's wearing the most remarkable coat. It's green-and-black-checked wool with a black velvet collar. The cut of it sways as she walks. Her boots are to the knee and black leather with brown, turned-down cuffs. Miraculously, she seems an African-American version of my mother. I hurry to catch up to her. And, the truth is that you take your chances when you come up behind a stranger to say anything random. I don't care what city you're in.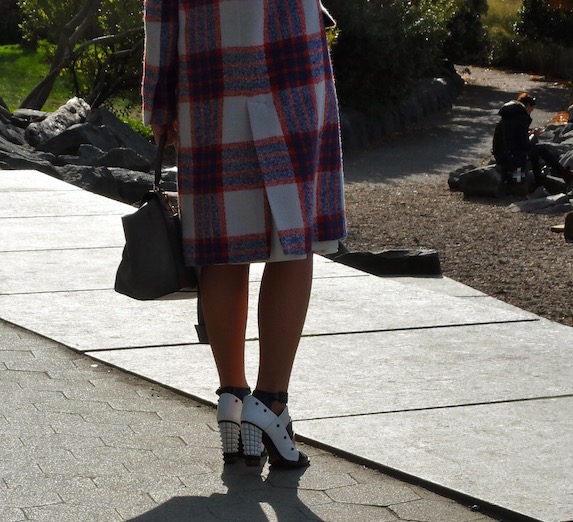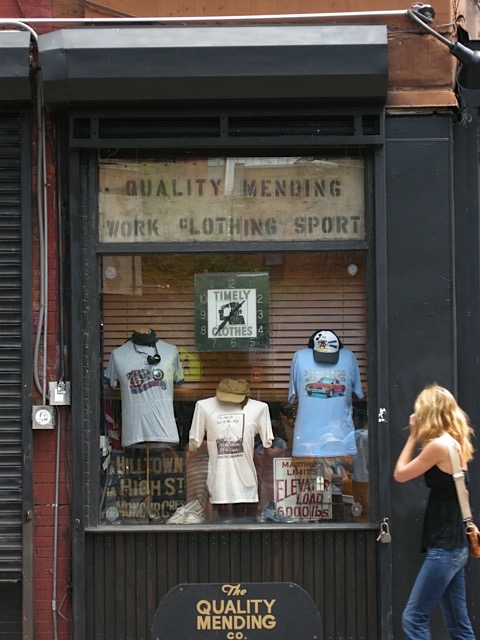 But, I say to her, "You look incredible!" And, she responds with a smile, "Why, thank you, doll!" "I'm 100% thrift shop, but I feel great. I didn't choose the glam life. The glam life chose me."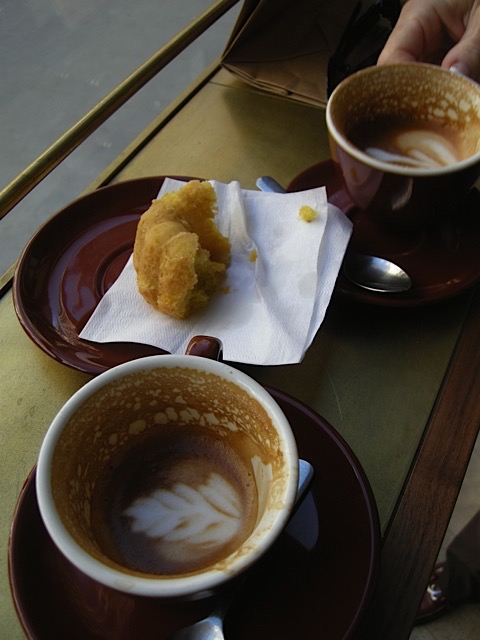 Walkin' on sunshine,