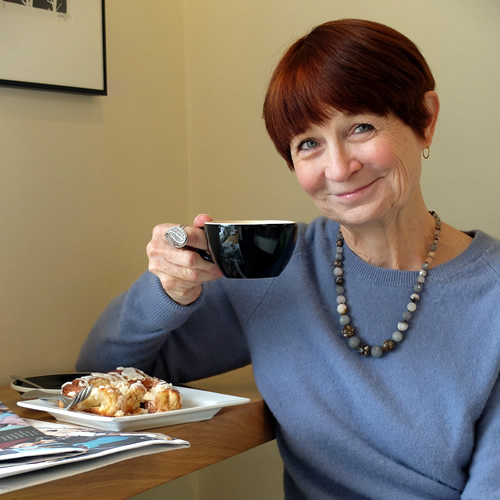 Naomi enjoys a good joke, a familiar song, a magical meal, her best friends and beguiling family, a long hike on nearby Mt. Tamalpais, and a great cup of coffee—preferably with a butterhorn.
She is annoyed by people who can't understand why she has had so many careers. She hates candlelight dinners and walks in the rain. In both cases, ample light and dry hair would make the experiences much less stressful and infinitely more provocative.
The main thing Naomi wants you to know is that she is trying to get her writing out into the world. Maybe the best way, right now, is by blogging. She asked me to tell you how grateful she is to you for reading it.