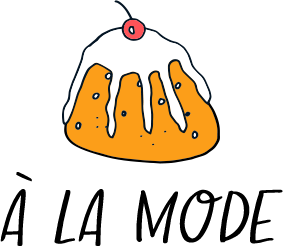 à la mode |ˌä lä ˈmōd|
adverb & adjective
1 in fashion; up to date.
2 N. Amer. served with ice cream.
3 (of beef) braised in wine, typically with vegetables.
It's fun to share fashion AND ice cream (not so sure about beef in braised in wine; but, why not?). So, too, it might be fun to share suggestions about music, books, exhibitions, and other cool stuff. This can be a two-way exchange. Please contact me to let me know what you have on your favorites' list. At the moment, and loosely based on this week's blog, here's what's on mine:
Get Jiggy
My brother, Michael, was a phenomenal jazz drummer. And, I recall many of his early influences were the musicians: Buddy Rich, Tony Williams, Art Blakey, and Billy Higgins. Much of their music is so accessible and enjoyable. Buddy Rich was a particular favorite of both Mike's and my mom's. I never tire of Art Blakey's work. Download some tunes and experience some serious talent.
My brother mostly played in hotel venues; and speaking of hotel bars, I recently visited the renovated Tonga Room at San Francisco's Fairmont Hotel. It'll take you right back to the tiki bars of your youth; if I'm lucky enough to have a younger audience reading this, the Tonga Room will take you back to the tiki bars of your parents' youth. If your parents never went to tiki bars, I'm sorry. Don't let that oversight happen to you.
Another lesser-known SF jazz-and-blues spot is the subterranean, Biscuits and Blues.
The food is southern, substantial (save room for the bourbon-infused bread pudding) and delightful. The musicians are as entertaining and varied as the cocktails they serve.
Speaking of cocktails… wondering what to serve on Inauguration Day? Besides Valium?
How about this drink? Nyet My President: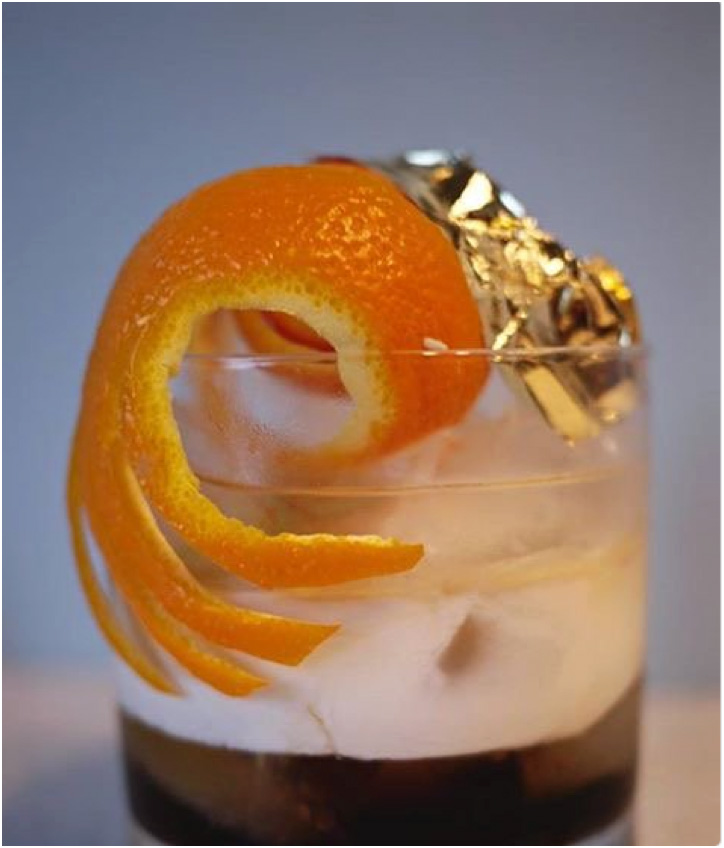 It's a White Russian beneath a thin orange skin and fake gold leaf.
Drink up. Make mine a double.
---
Cover Your Ears
My father had a cousin who was also a drummer. So, if I think about this correctly, I should also bang the drum all day (thanks, Todd Rundgren) as both sides of my family had genes that included a proclivity for banging on things: cymbals, triangles, kettle drums, and hi-hats. Joe Sinai, we called him Little Joe, was a classical percussionist with the San Francisco Symphony for over 50 years. In fact, Joe co-authored a manual for percussionists that is still widely read and taught in music conservatories, "The Logic of It All." I'm not recommending this book for the nonprofessional, but I can recommend you have a listen to any of Vadrum's classical drumming videos on YouTube. Ignore the ads that litter his very funky videos. My favorite is his rendition of Beethoven's 5th.
After you've trolled through the YouTube videos, move over to your podcasts' place and give a listen to Janet Gallin's Love Letters Live. As she says, she is "Changing the world for the better; one letter at a time."
She interviewed me about my most recent blog, and it should be up soon. I'll keep you posted.
---
Jot This Down
Next time you find yourself in New York, check out the highly specialized store…that sells only pencils: cw pencil enterprise
Never, however, write a letter in pencil. Go get a good pen. With indelible ink.
---
Find a Quiet Corner
Memoir, obviously, is a favorite genre of mine. And here are two delightful reads that may be of interest to you. Neither is new; both are in paperback.
Nora Ephron's, "I Remember Nothing" and Kelly Corrigan's, "Glitter and Glue."
If you are inclined to read something delicious and fictional, I highly recommend the riveting mystery set in Japan by my friend and serious writing idol, Jonelle Patrick. "Painted Doll," is available from Amazon.
And, finally, an exceptional and somewhat challenging read is by Sarah Blackwell, "At the Existentialist's Café: Freedom, Being, and Apricot Cocktails." As Simone de Beauvoir, one of the apricot-cocktail-swilling existentialists famously espoused:
"Change your life today. Don't gamble on the future; act now, without delay."
Finish your cocktail first, though.
---
Wait! There's More
The best part of a project (like this website) is getting to meet and work with some incredible folks. Take Sarah Mattern, for example. This woman is the reason my blog looks the way it does and the reason I haven't torn my hair out in the process of posting. She is 100% professional in all her endeavors (including as a fiction writer). If you too think it might be fun to launch a website or design one, run don't walk your fingers over your keyboard and get in touch with her: matternco.com